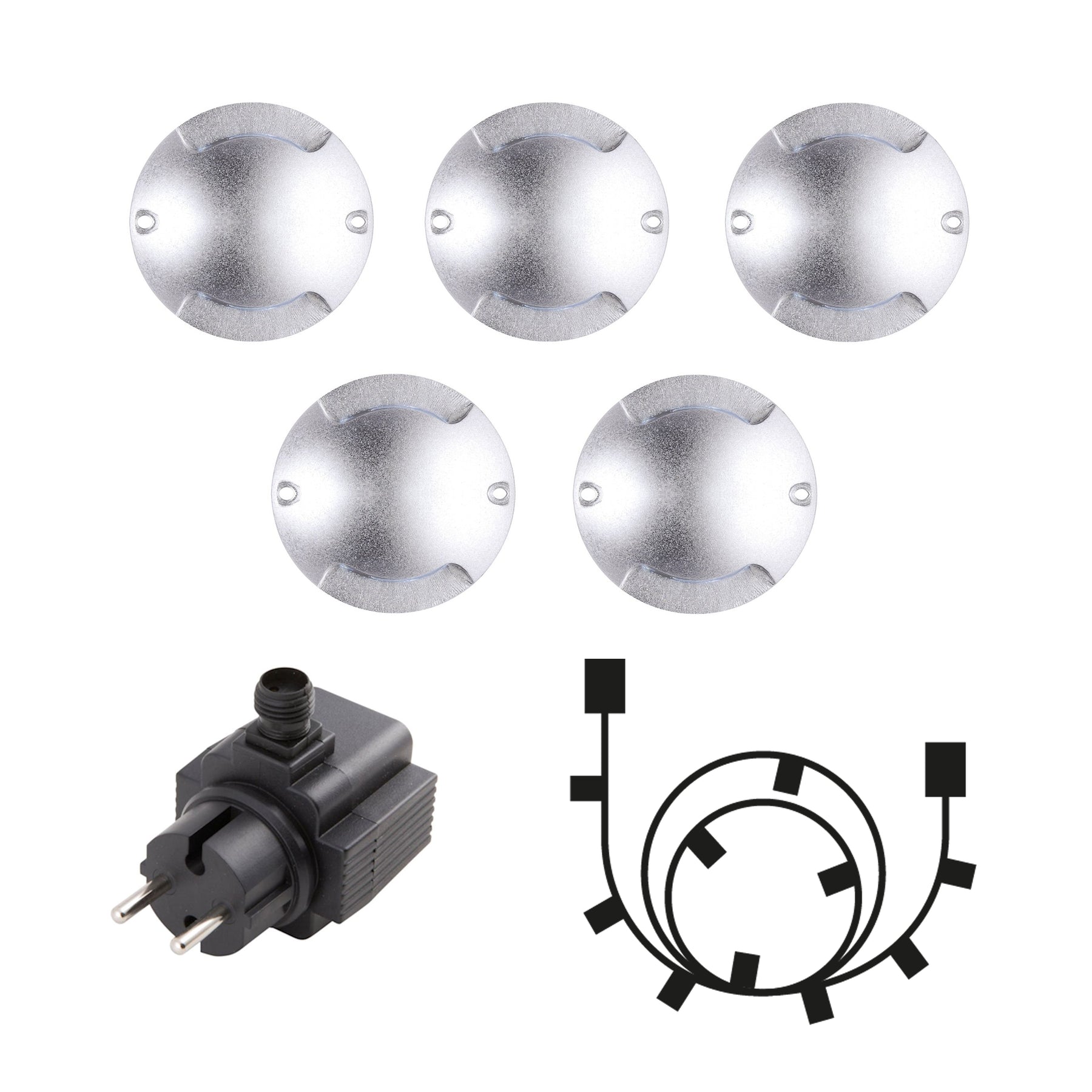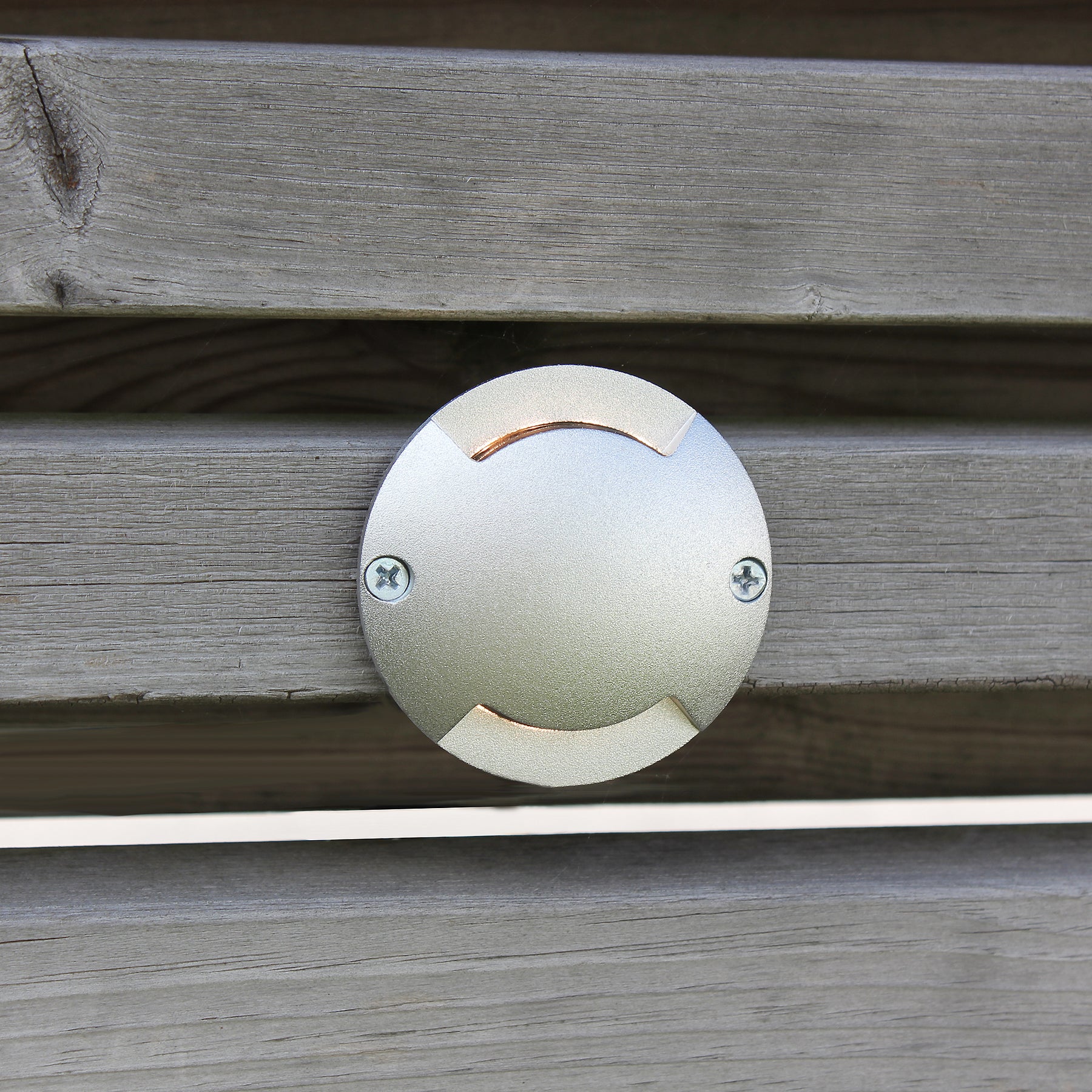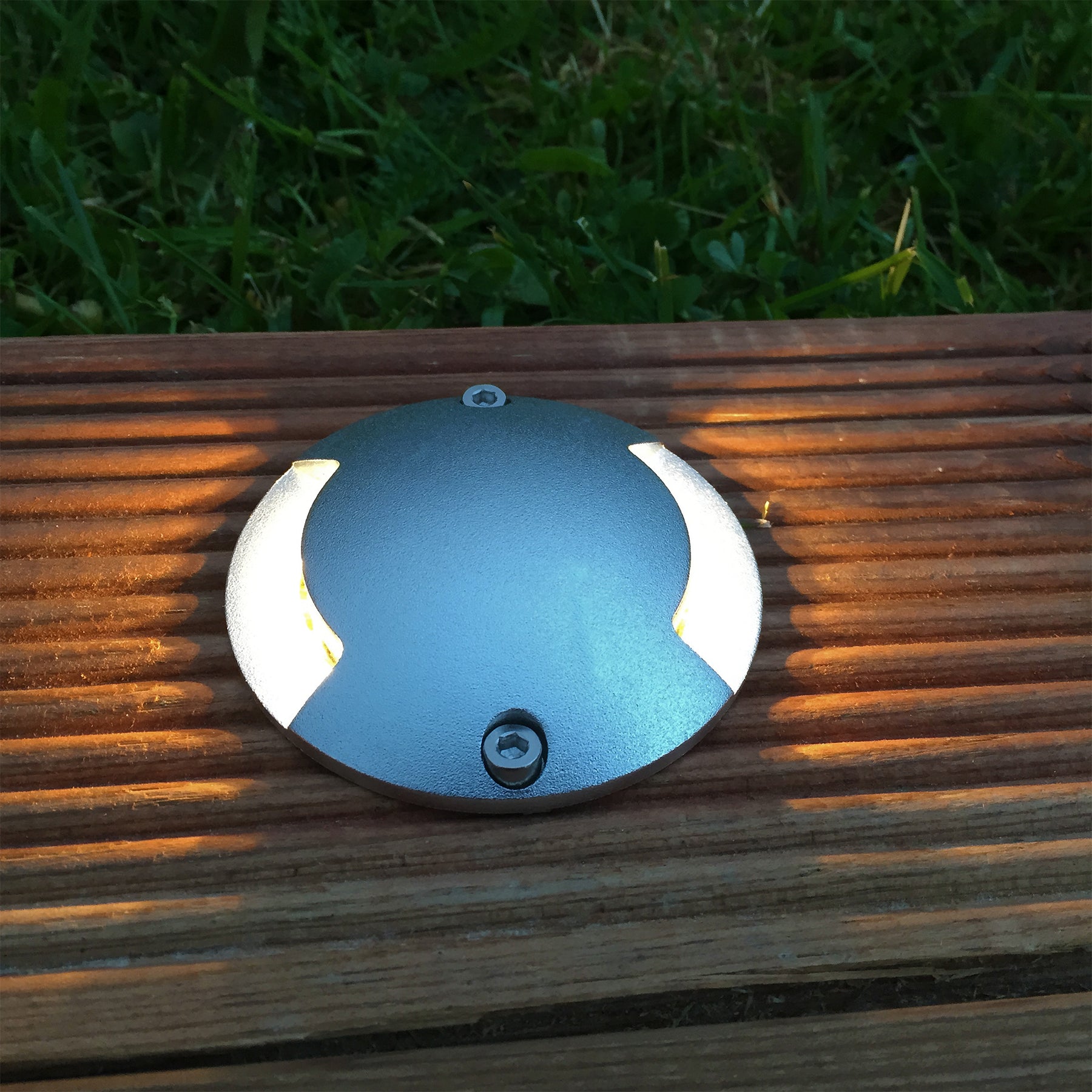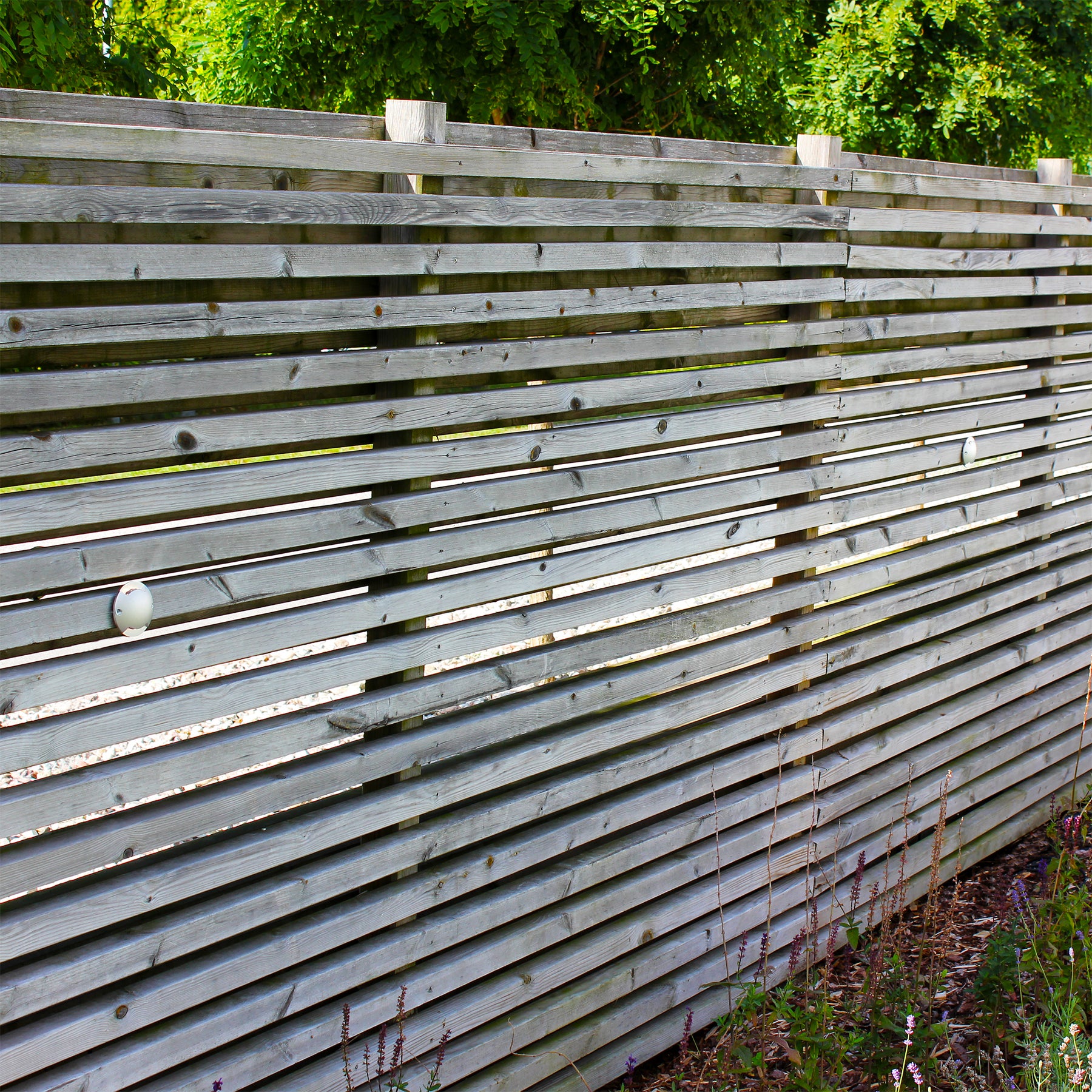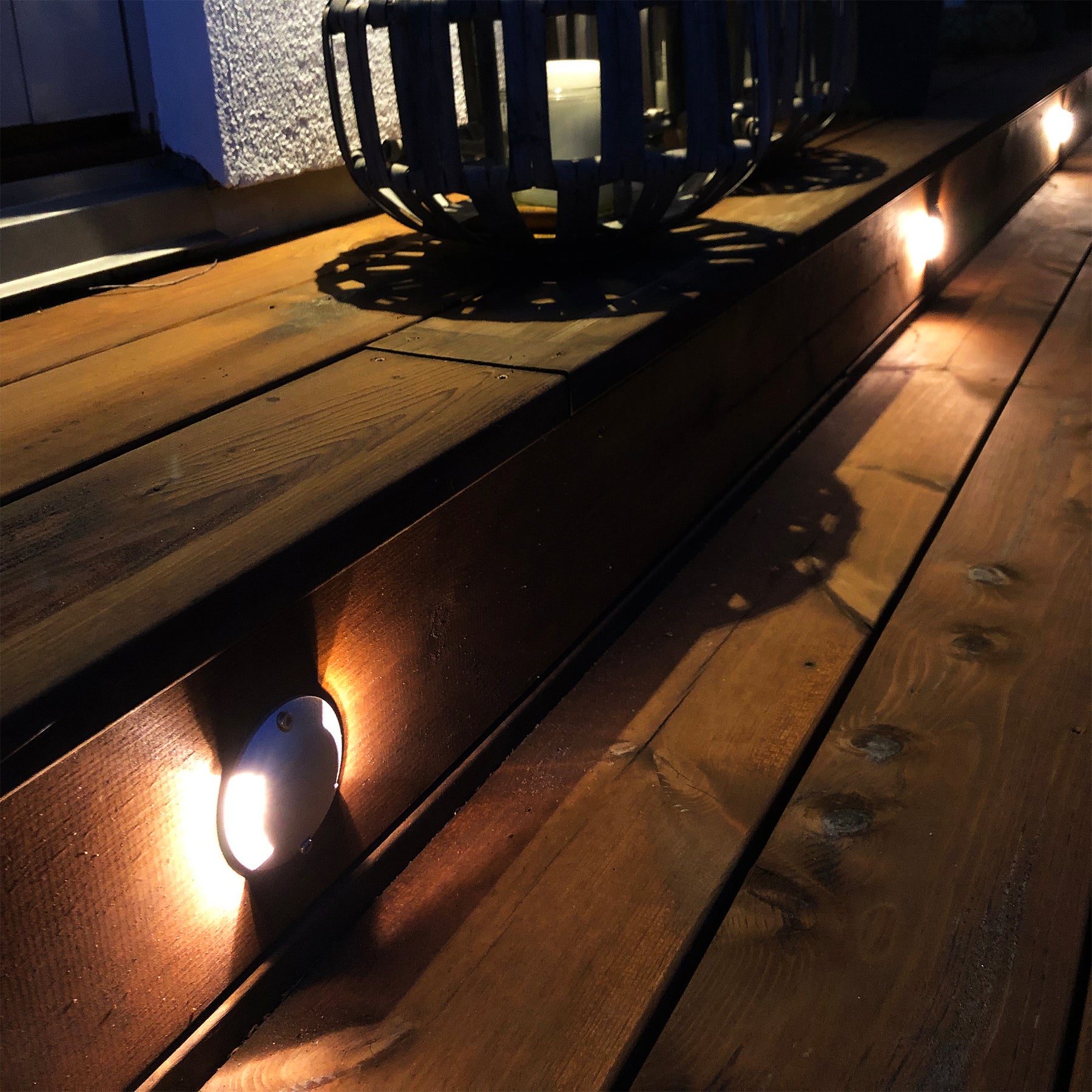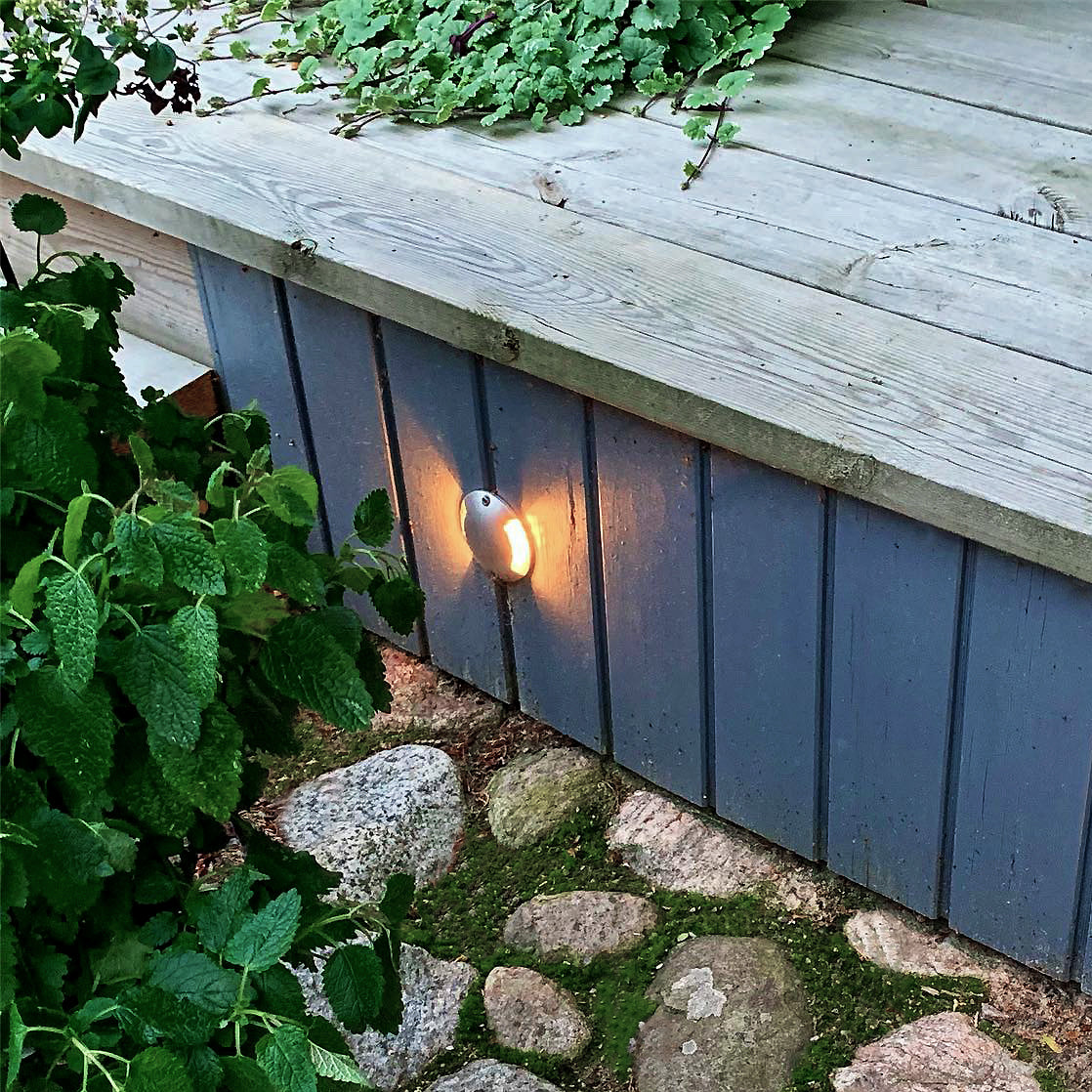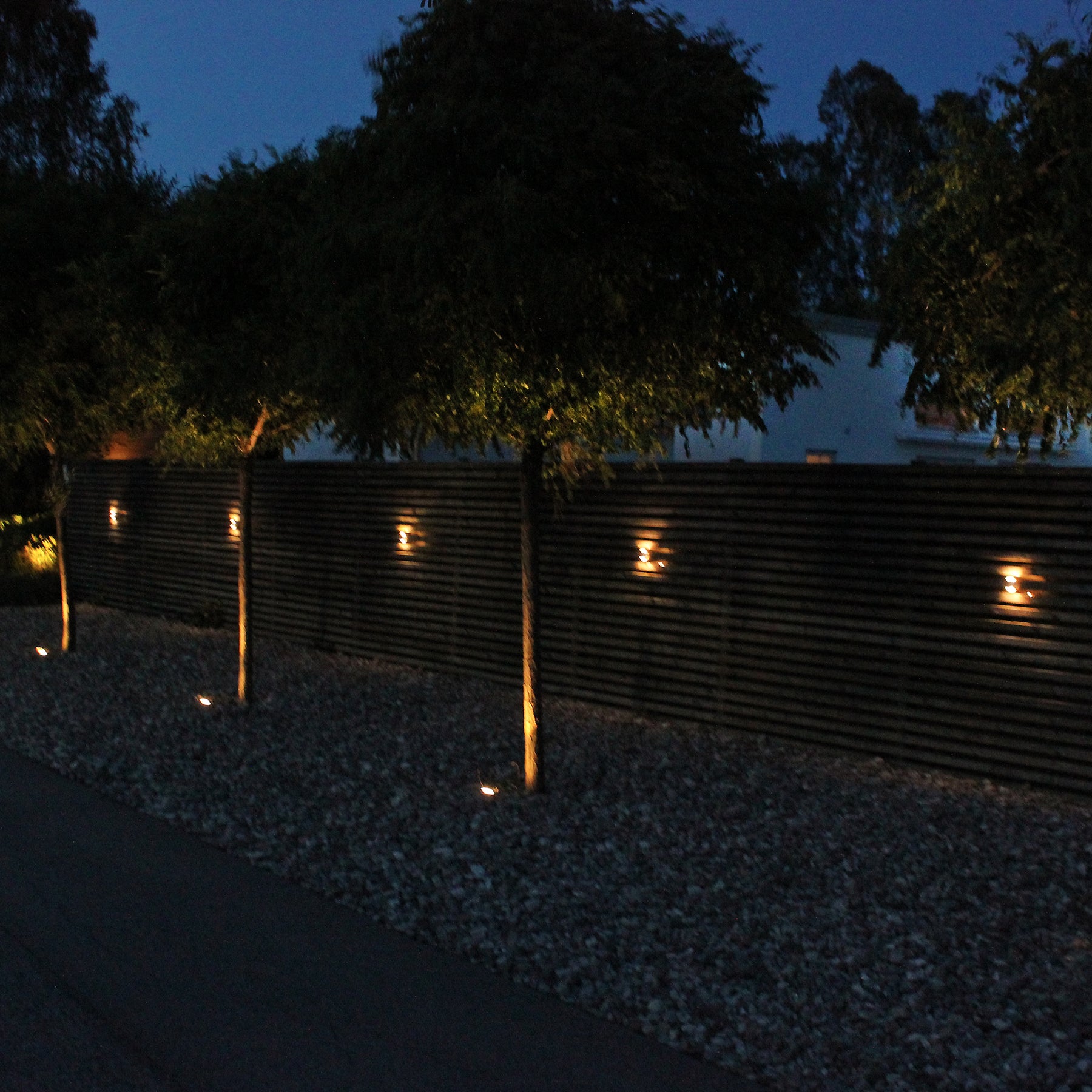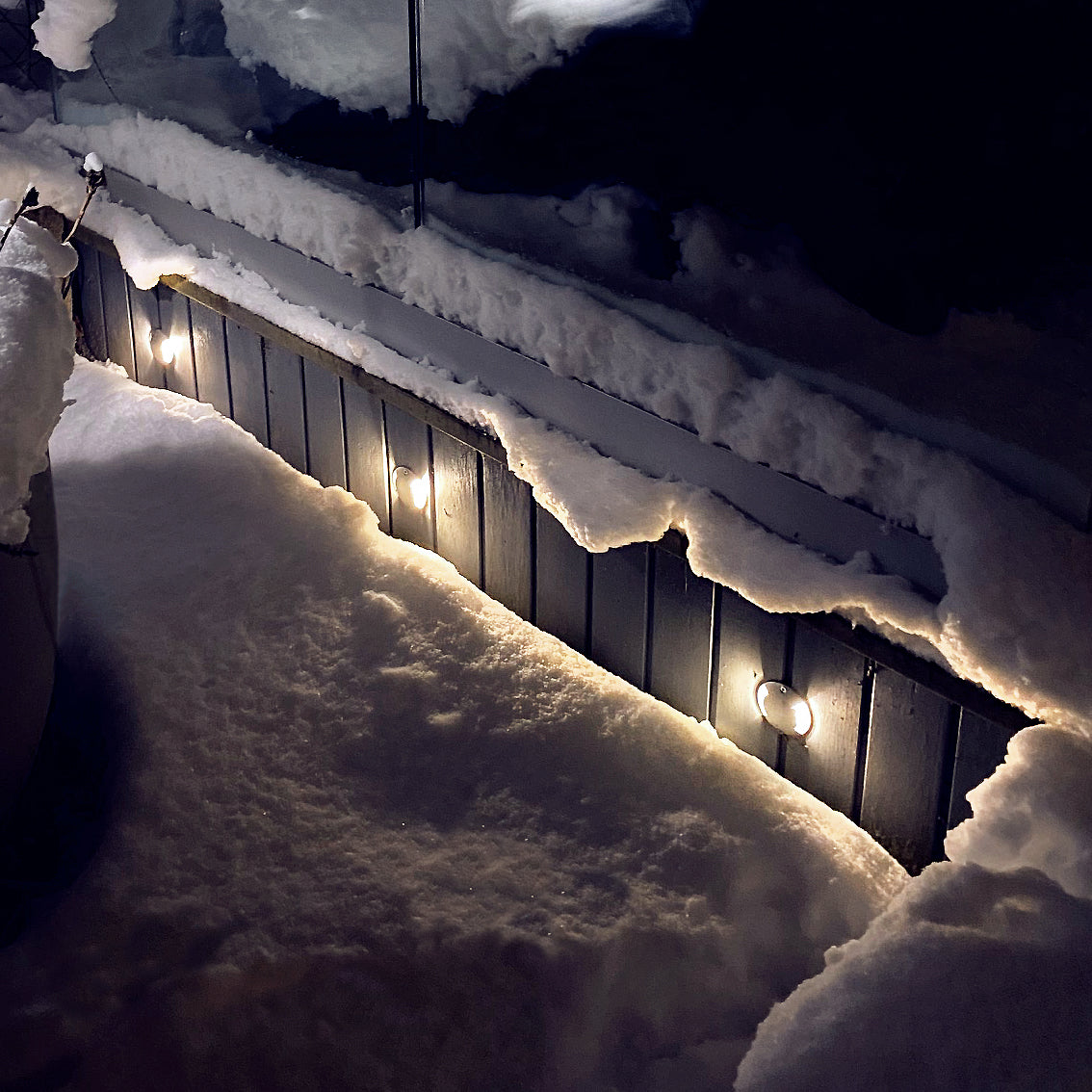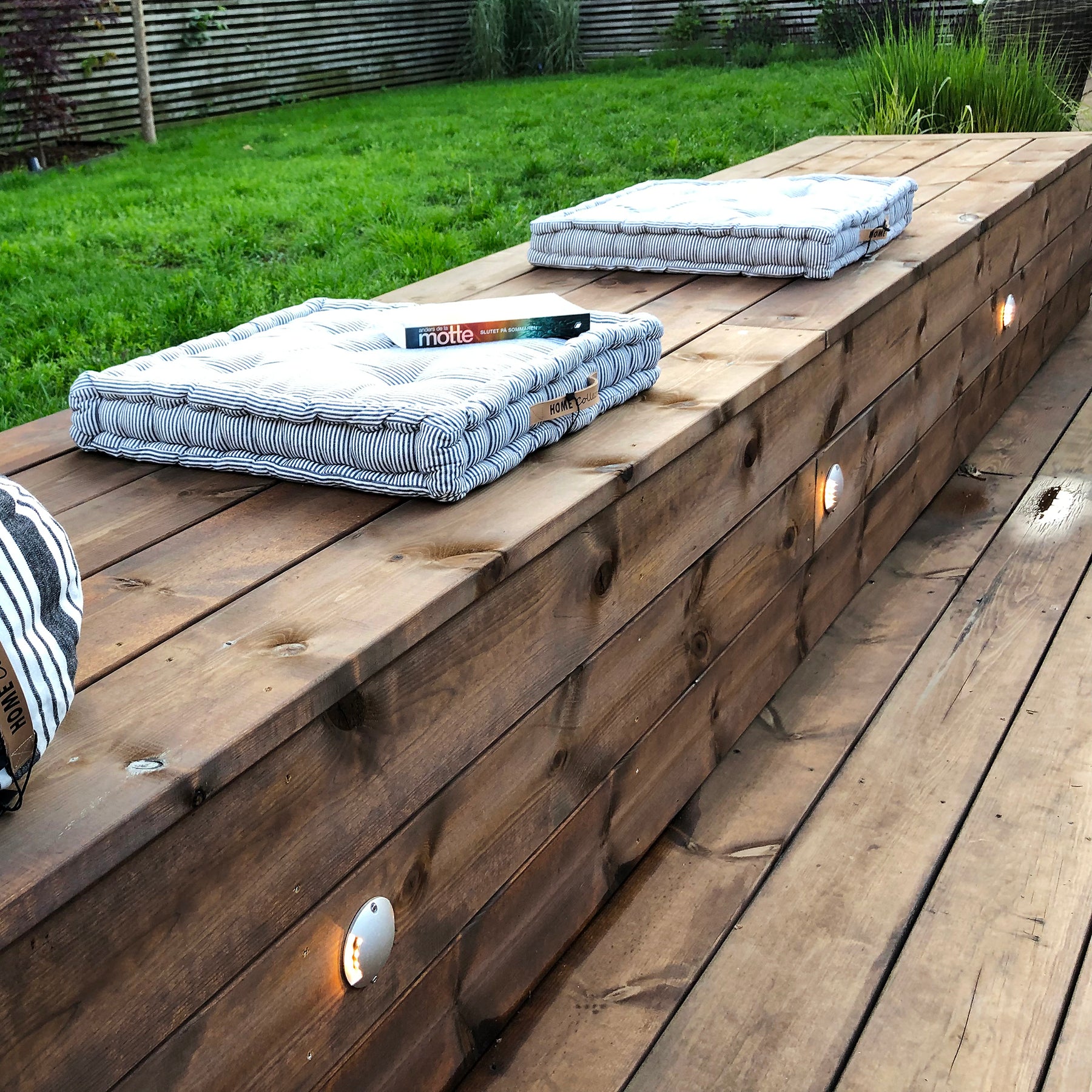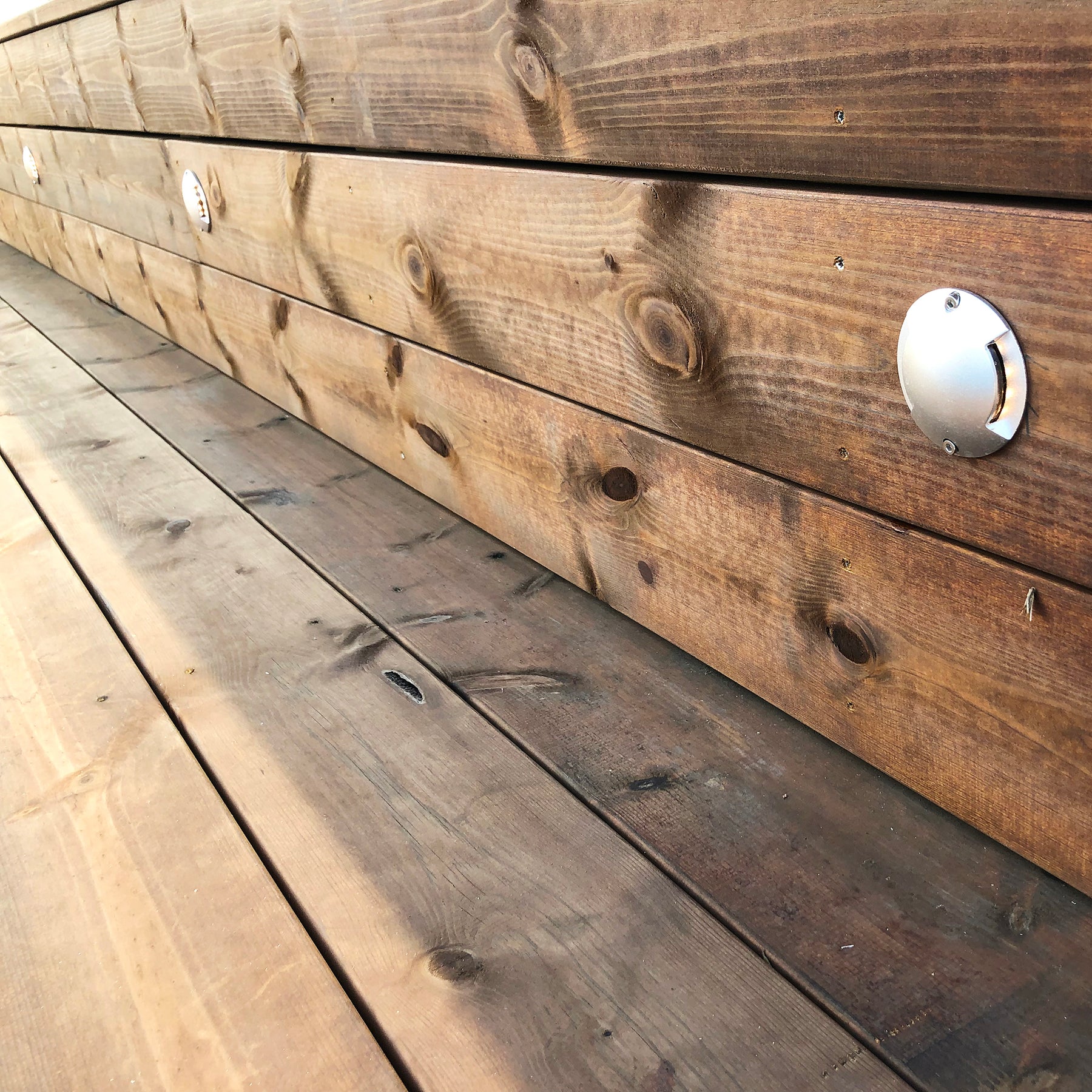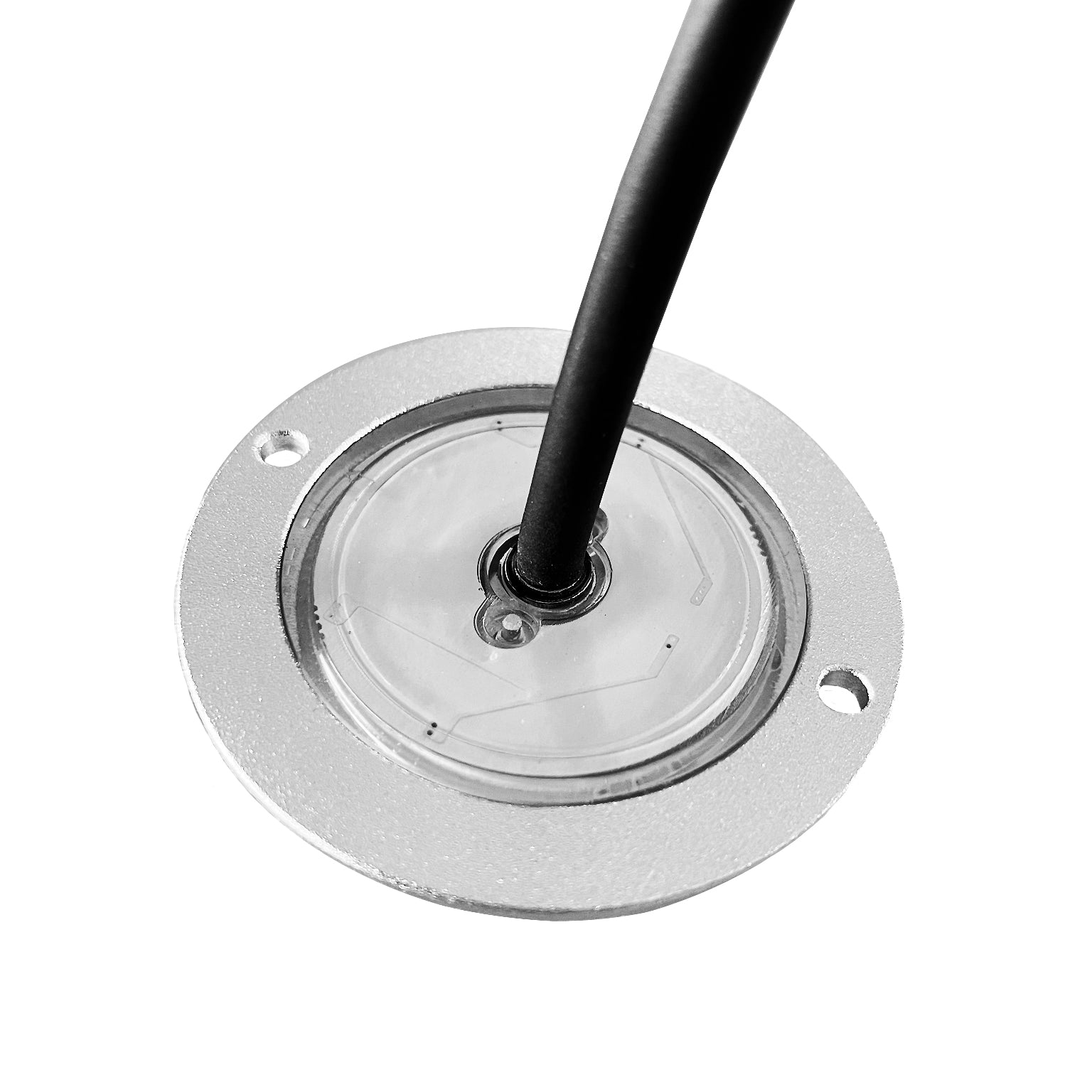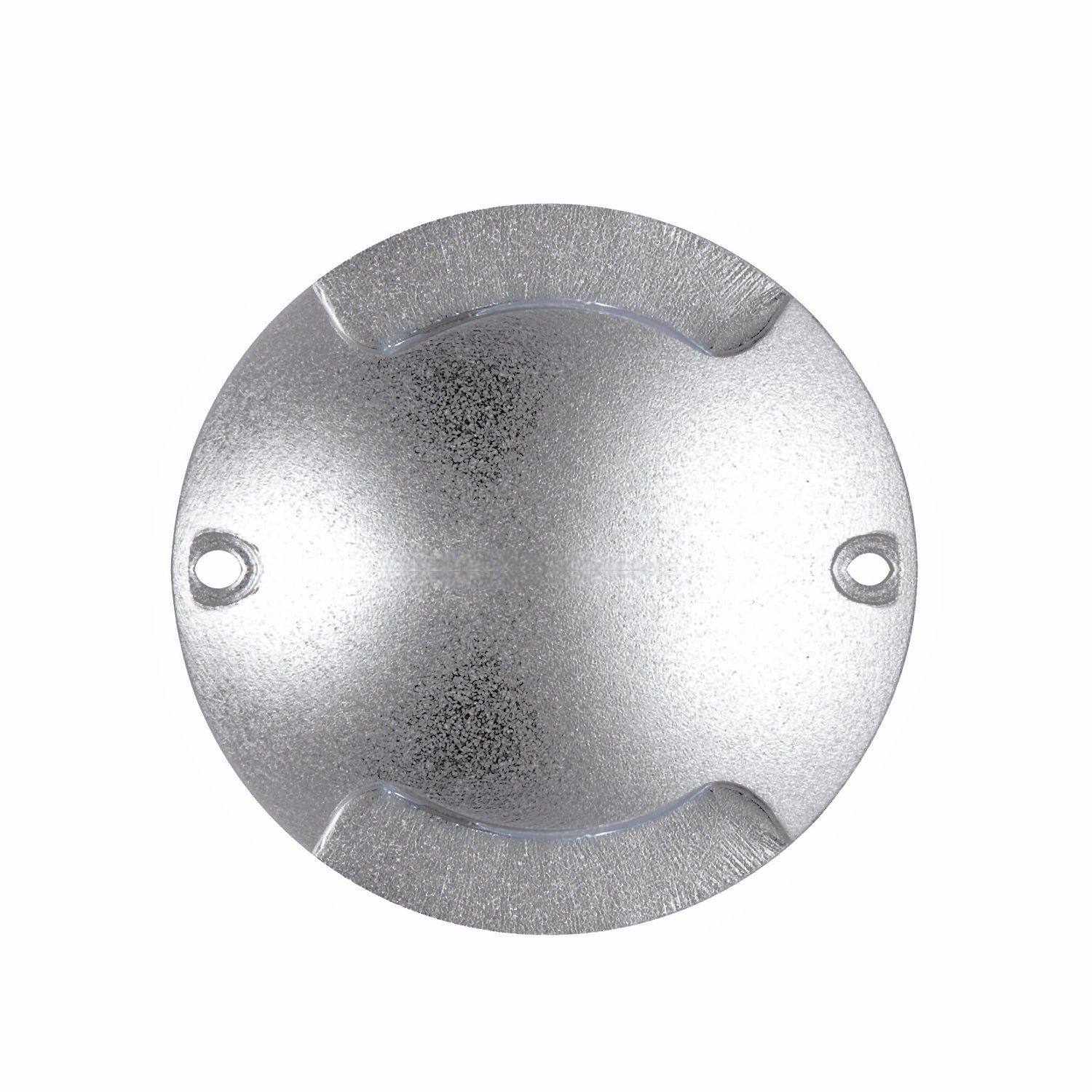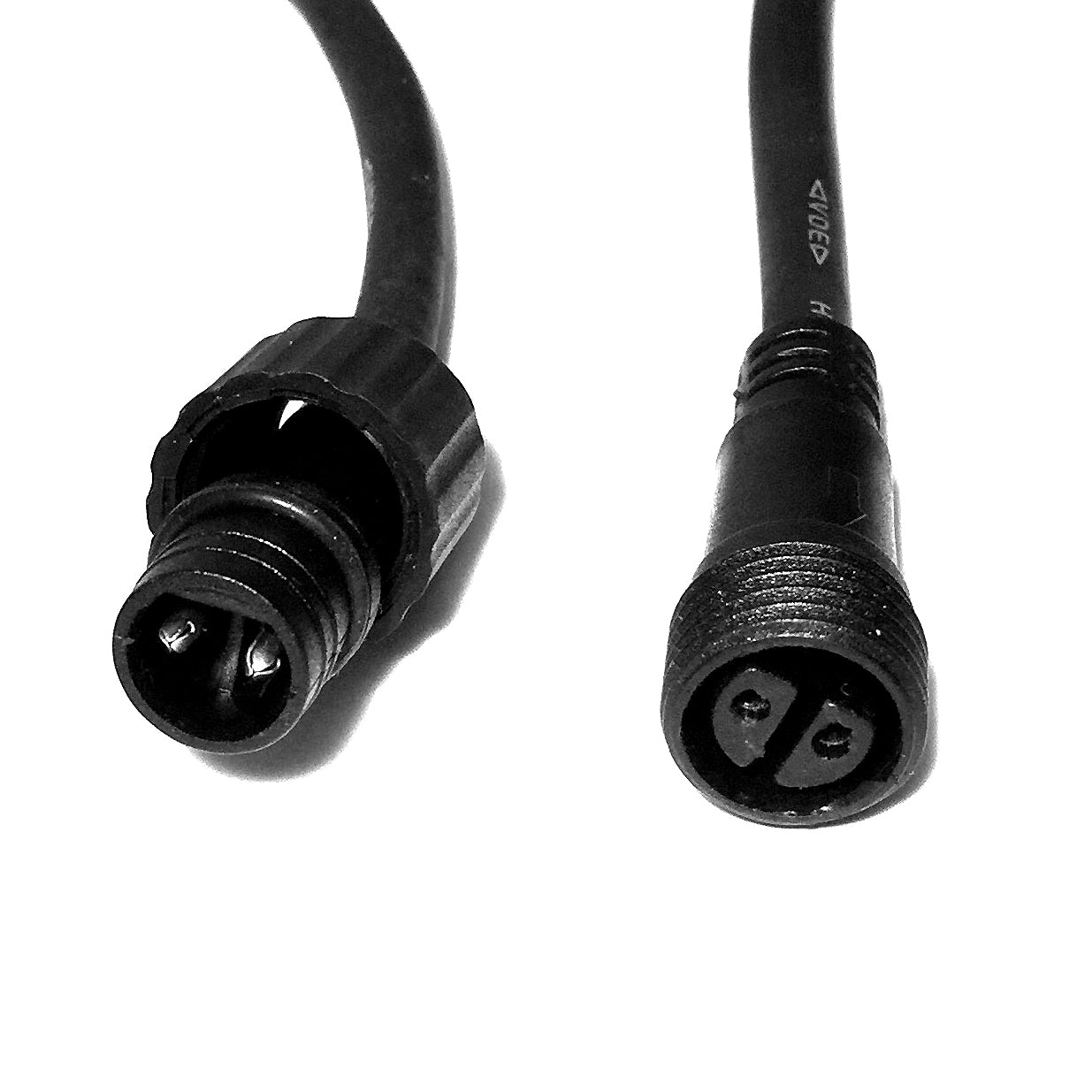 Zenit Duo 5-pack (silver)
Are you thinking of adding several Zenit Duo in a row on a fence or your wooden deck? Then this all in one package is for you.
Are you thinking of adding several Zenit Duo in a row on a fence or your wooden deck? Then this all in one package is for you.
Garden Plug & Play by LightsOn A flexible 12-volt lighting system for your garden. Easy to install and easy to extend (max 50m) to reach all parts of your garden. Designed in Sweden for the tough Nordic climate, all components are made of durable and weather proof materials, guaranteeing a long maintenance free life.
Keep it simple! Add a photo cell that automatically turn the lights on in the evening and off again at dawn.
Would you like a softer light? Connect a LightsOn dimmer before the lamp.
Specifications Zenit Duo (1 unit):
• 12 volt AC
• 1 watt LED (integrated light source)
• 40 lumen
• IP67
• Medium beam angle (30° x 2)
• Warm white light (3000°K)
• Dimmable with LightsOn dimmer

Specifications 21 watt transformer:
• 230 volt AC -> 12 volt AC
• 21 watt (21 VA), maximum load 18 watt
• IP44

Specifications 10 m splitter cable:
• 10 meters long with 10 splitters (2 x 0,75 mm2)
• Rubber cable
• Quick connectors 22 millimeter diameter in each end
Not finding what you need?
Click the button to reach the media bank that contains documents for all LightsOn products
Trädgårdstips
Welcome home to Sofia
The entrance is an important part of our home. This is where we long to go and this is where we welcome our visitors. We visit the home of Sofia, our"fix"blogger, and see how she has thought and done with her entrance to the house.
Let's visit "Fix it Sofia", whose real name is Sofia Reshmi and who works as a Creative Director at an advertising agency. Sofia is really a fixer as her nickname implies. Building and creating is her hobby (and superpower) but lighting is her passion...or rather obsession 😊. Also joining is Sofia's well-behaved and gardening-interested dog, Mimmi.
We visit her today to see how she arranged her entrance, since it becomes especially important during the autumn. Soon we will be closing down our outdoor areas for the winter, but autumn is still flirting with the warmth and beauty of summer. Lighting is important in winter, but the reasons for looking after your entrance can be more practical. Such as for example, finding the door in the first place 😊.
Sofia underlines this:
"The most important thing for us when illuminating our entrance is to make sure that it is welcoming and that your guests feel safe. It's a good thing seeing where you are going."
There are two entrances to Sofia's property, so it is important that visitors enter the "right" way. Sofia, of course, made it clear with lights, which we at LightsOn appreciate. It's a simple and nice way to show the way.
"The entrance is relatively low key (although we at LightsOn think it is rather stunning), so it should be clear where you enter from. Subtle but clear - that's the main characteristics of the Quadra bollards, and also the reason why I placed them in the flower bed to the right of the entrance. I mounted Zenit light fixtures on either side of the door to discreetly accentuate it rather than illuminate it. Also installed the in-ground spotlight Capella in the cast concrete walkway by the parking lot.
What Sofia has done is to use different lighting moods that complement each other and make a beautiful and well-thought-out impression. Zenit marks the door, Quadra shows the way and Capella separates the parking space from the pathway.
A gorgeous courtyard welcomes us as soon as we enter the gate. You will see it many times in Sofia's projects. A little later, there will also be a blog to highlight art using lights.
The courtyard is surrounded by a pergola, and connects the house with the outdoor environment while marking the surfaces. Sofia uses light to emphasise the various surfaces.
"I put the Luna spotlight high up on the pergola to create a downward effect. I did the same for the entire back of the pergola. Luna is a solid and great spotlight that you can also stick into the ground, it's easy to mount and gives a nice light. I wanted a mix of indoors and outdoors so these spotlights create a nice feel when you enter the yard. I have a black Lunas but they are also come in silver. Another good thing about this lamp is the the bulb is easily replacable"
Sofia also chose to create her focal point at the entrance by illuminating her art installation that we encounter after opening the gate when approaching the house. There are seasonal plants and flowers around the installation, so you get pleasantly surprised every time you visit the family.
Practically speaking, Sofia has installed Luna lamps in places that assist you, such as for example when you go take out the trash. Luna is also placed in the pergola near the door to show the way to the house itself.
We won't go further into Sofia's home today, and we thank her for the visit and enjoy her gorgeous and nicely lit entrance.