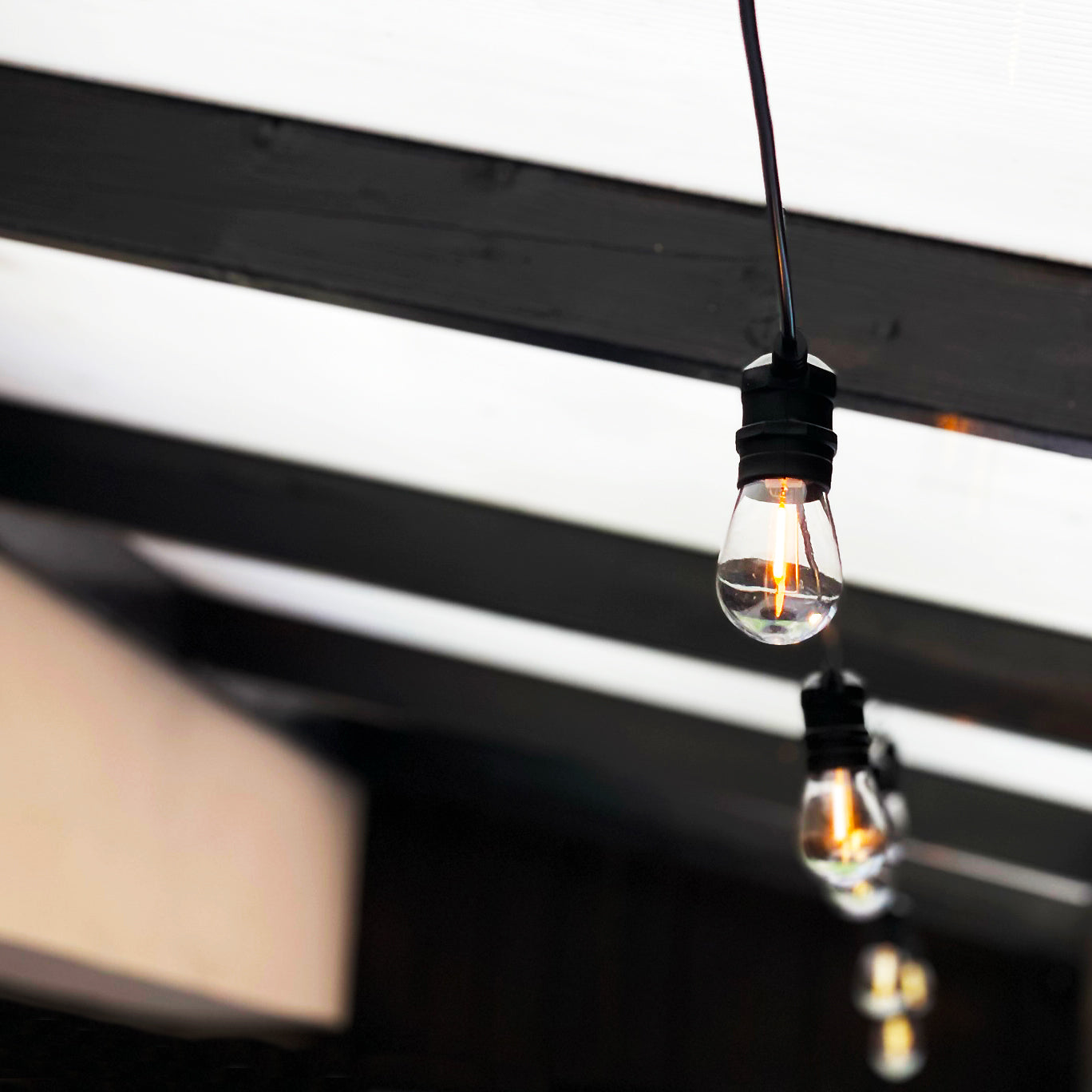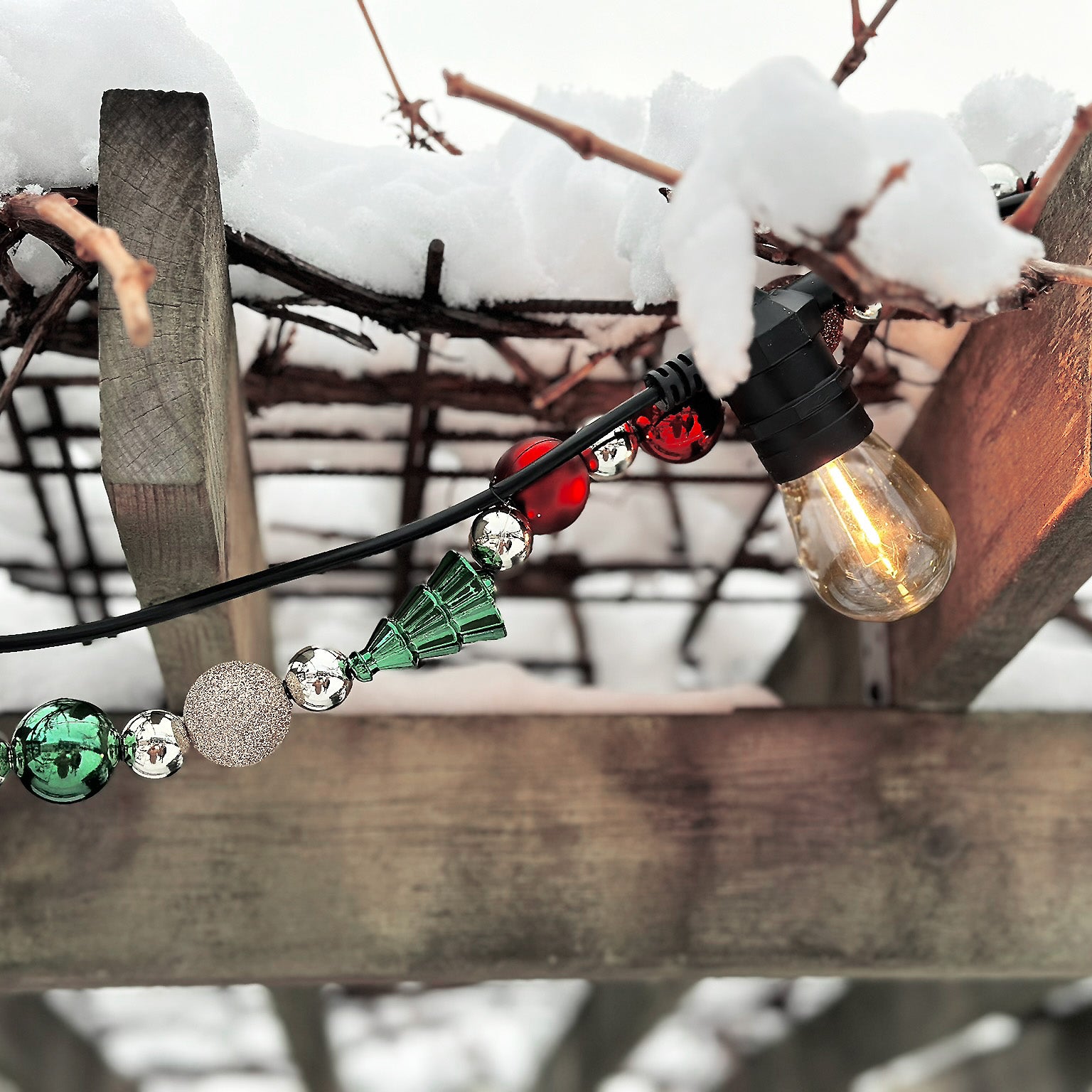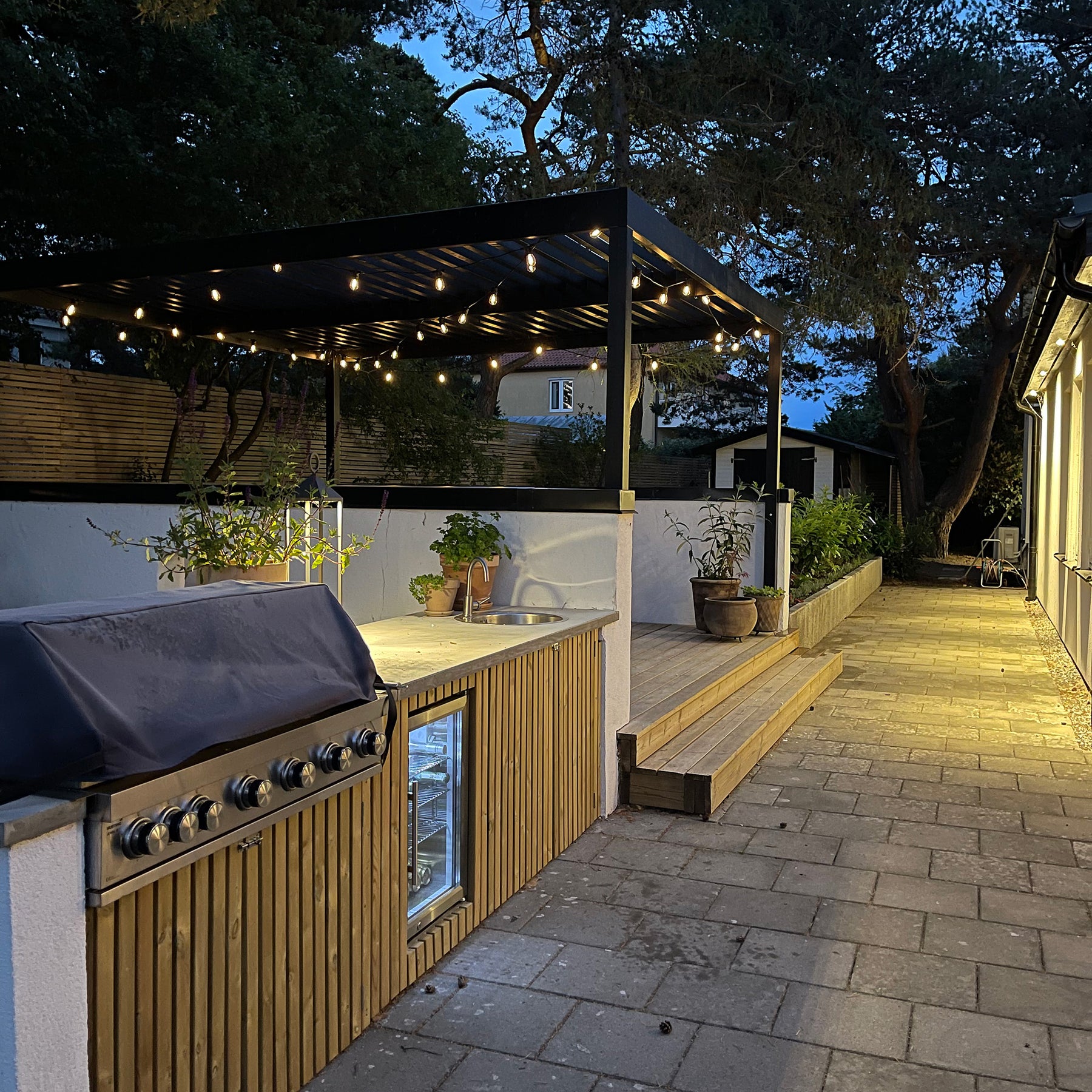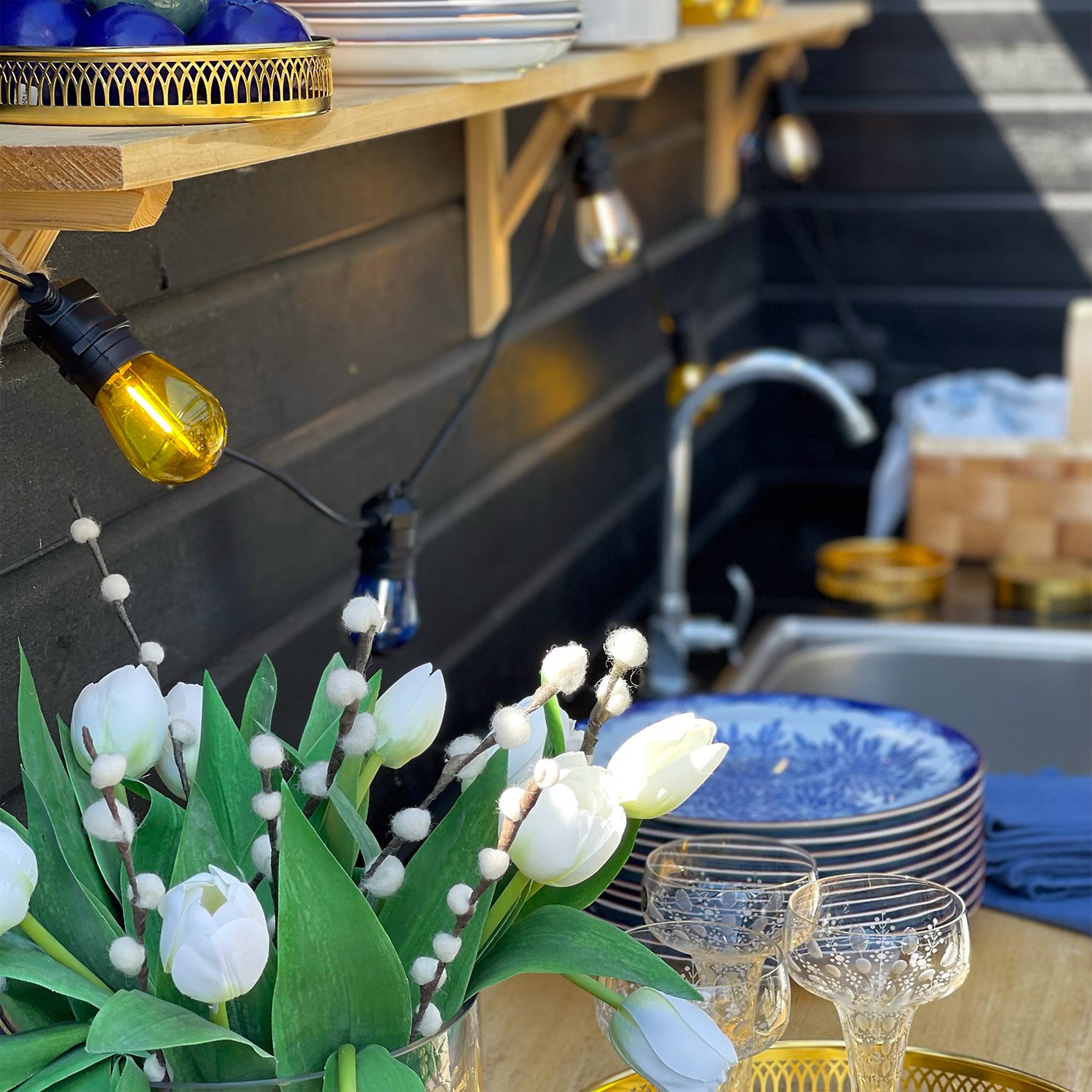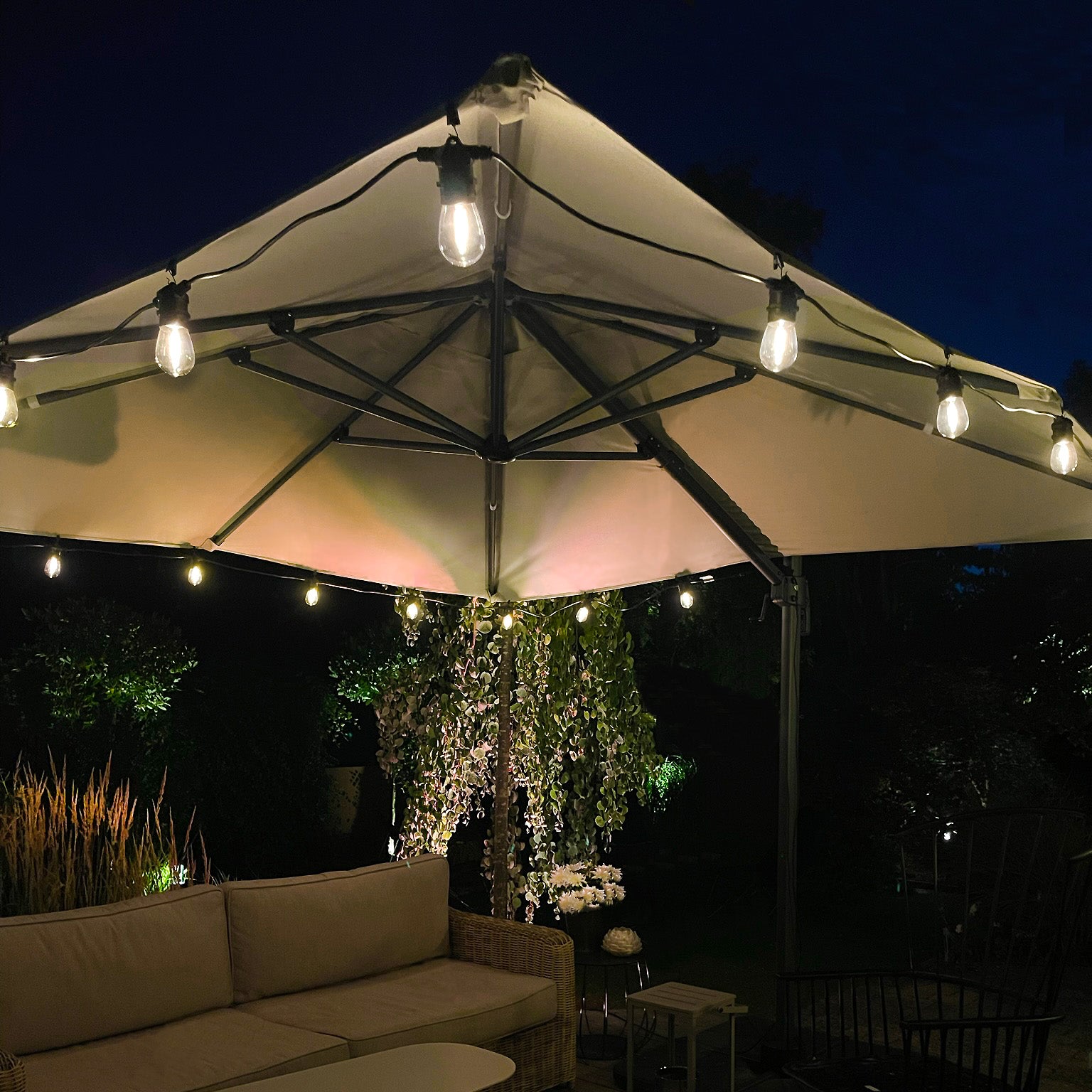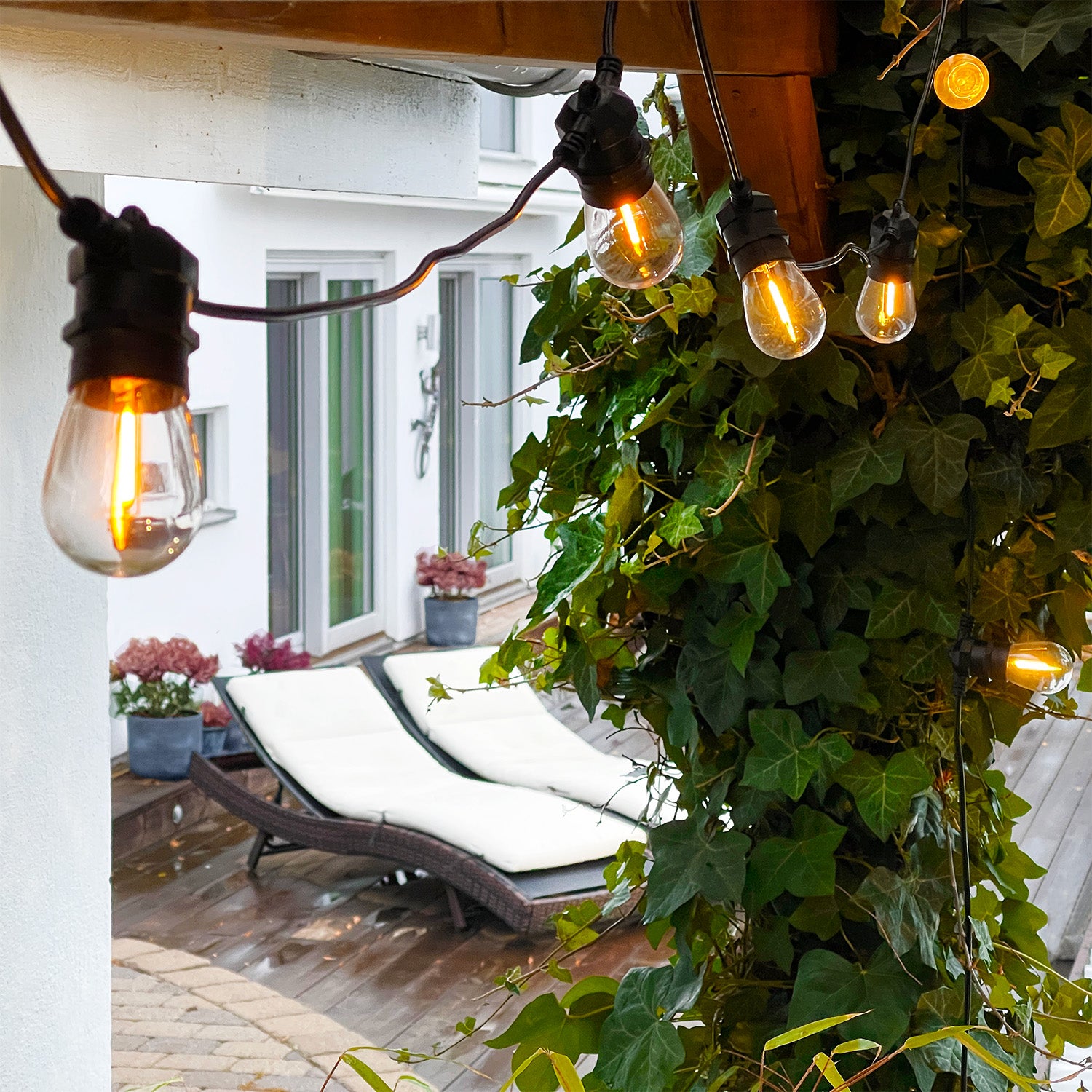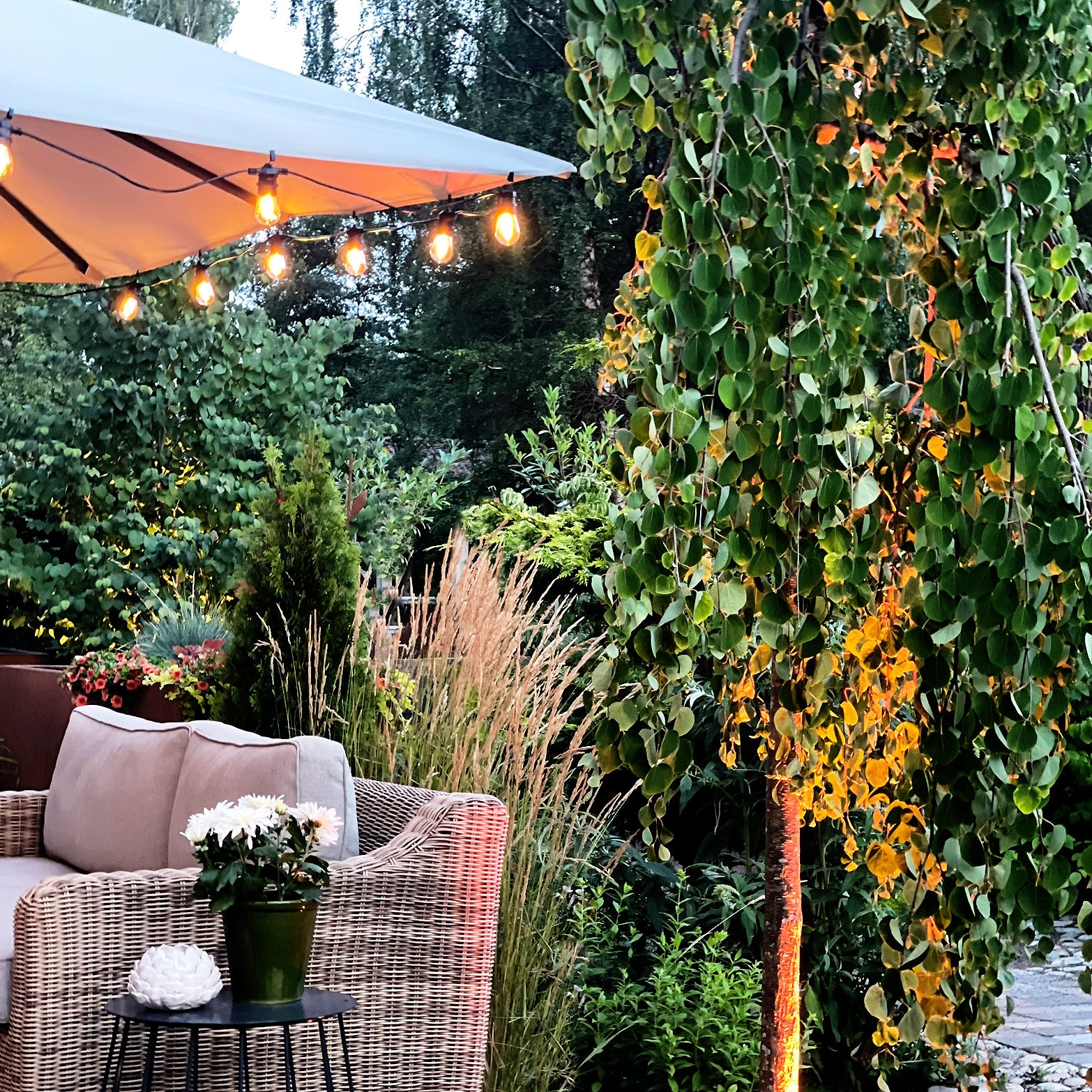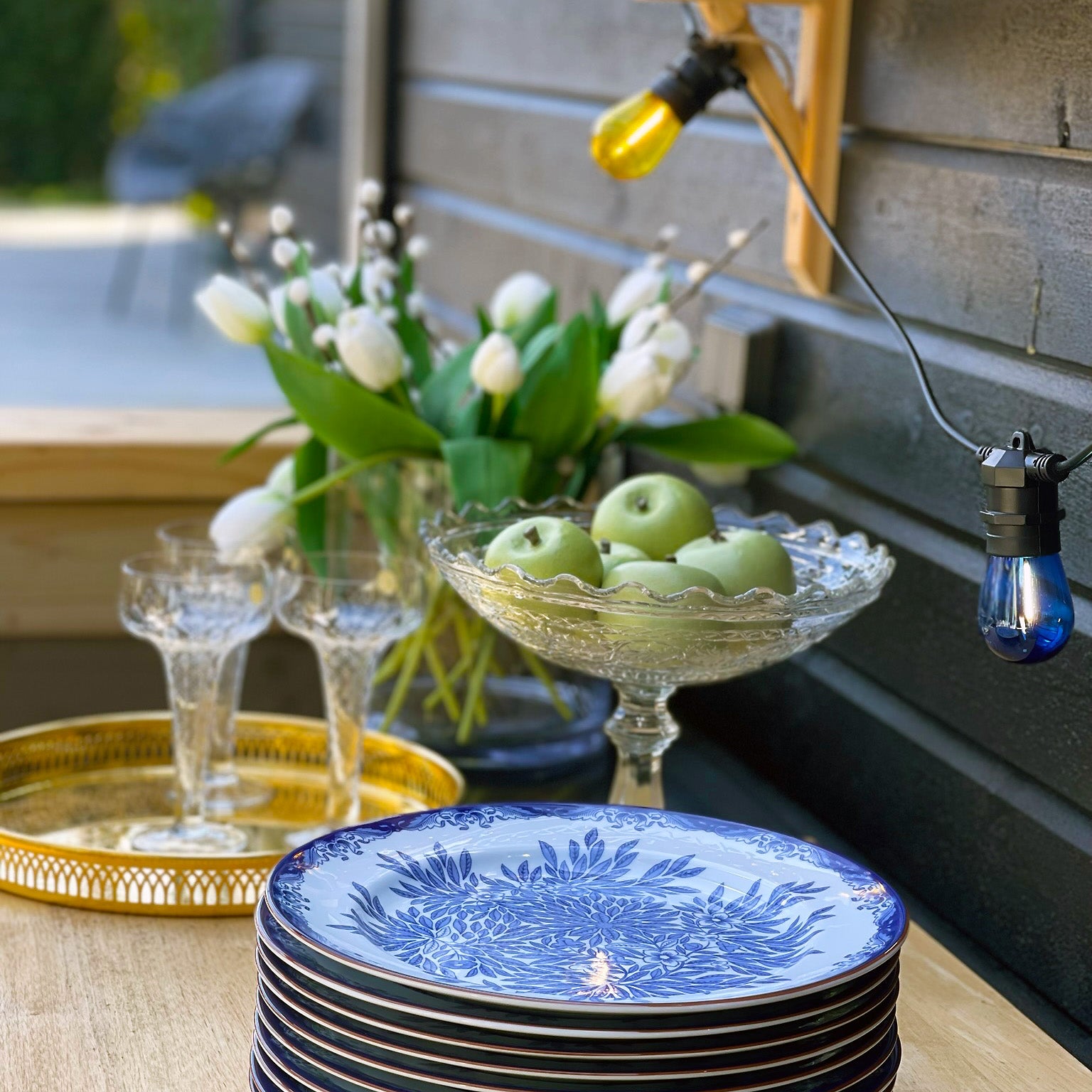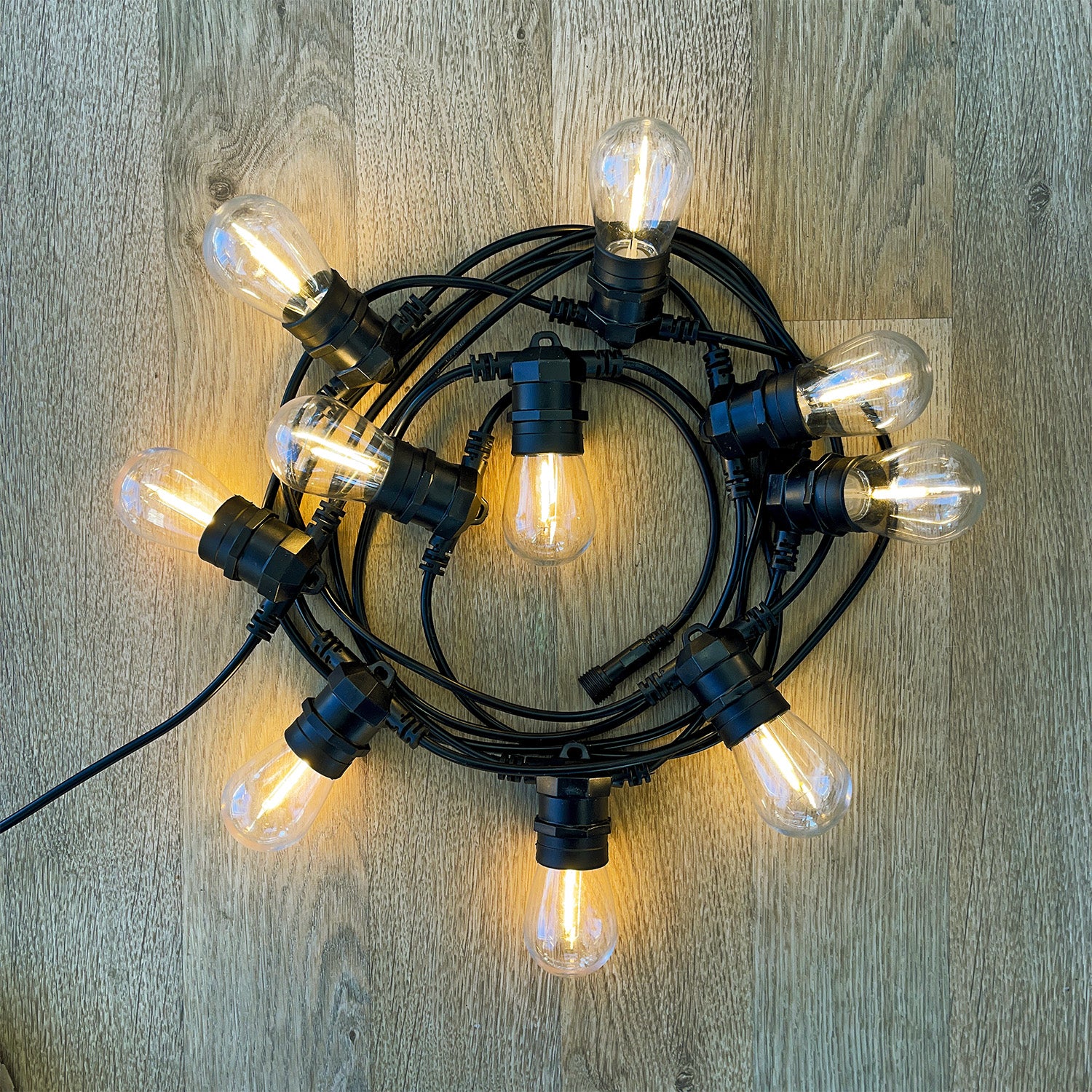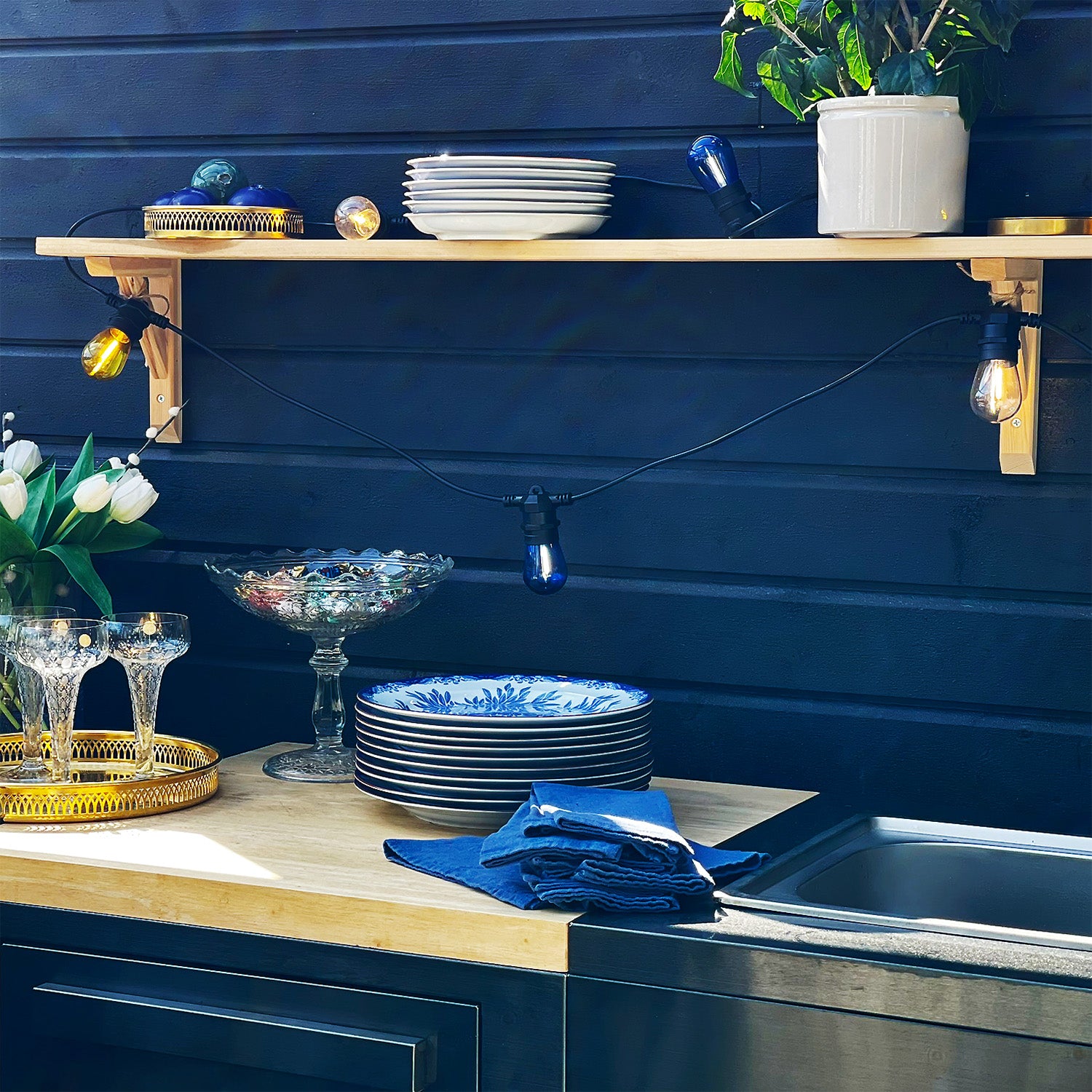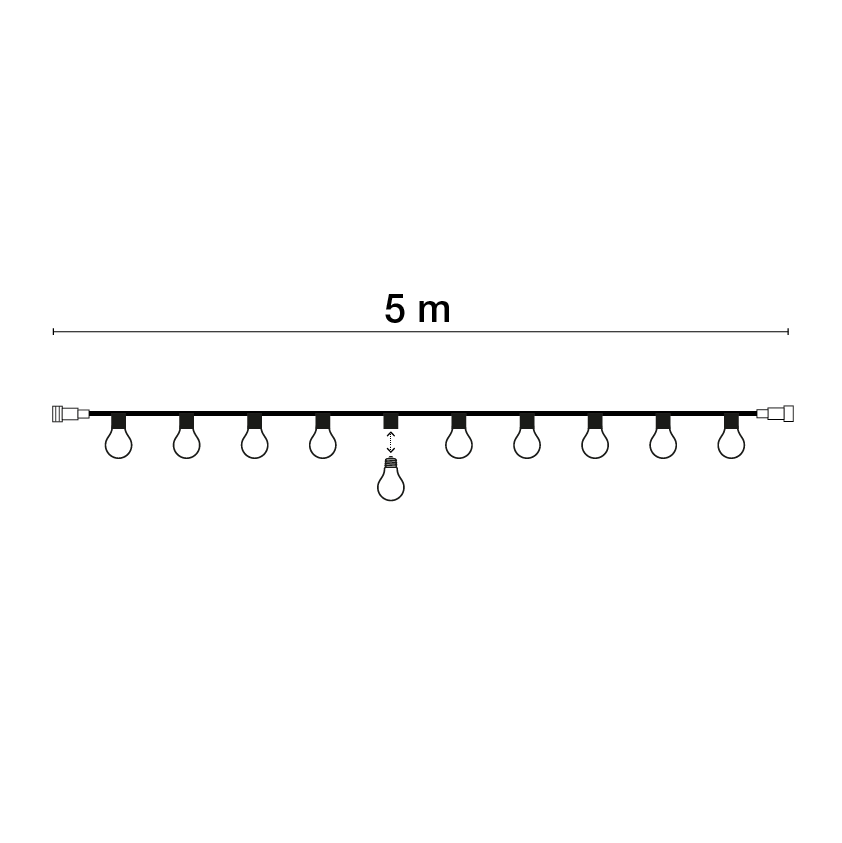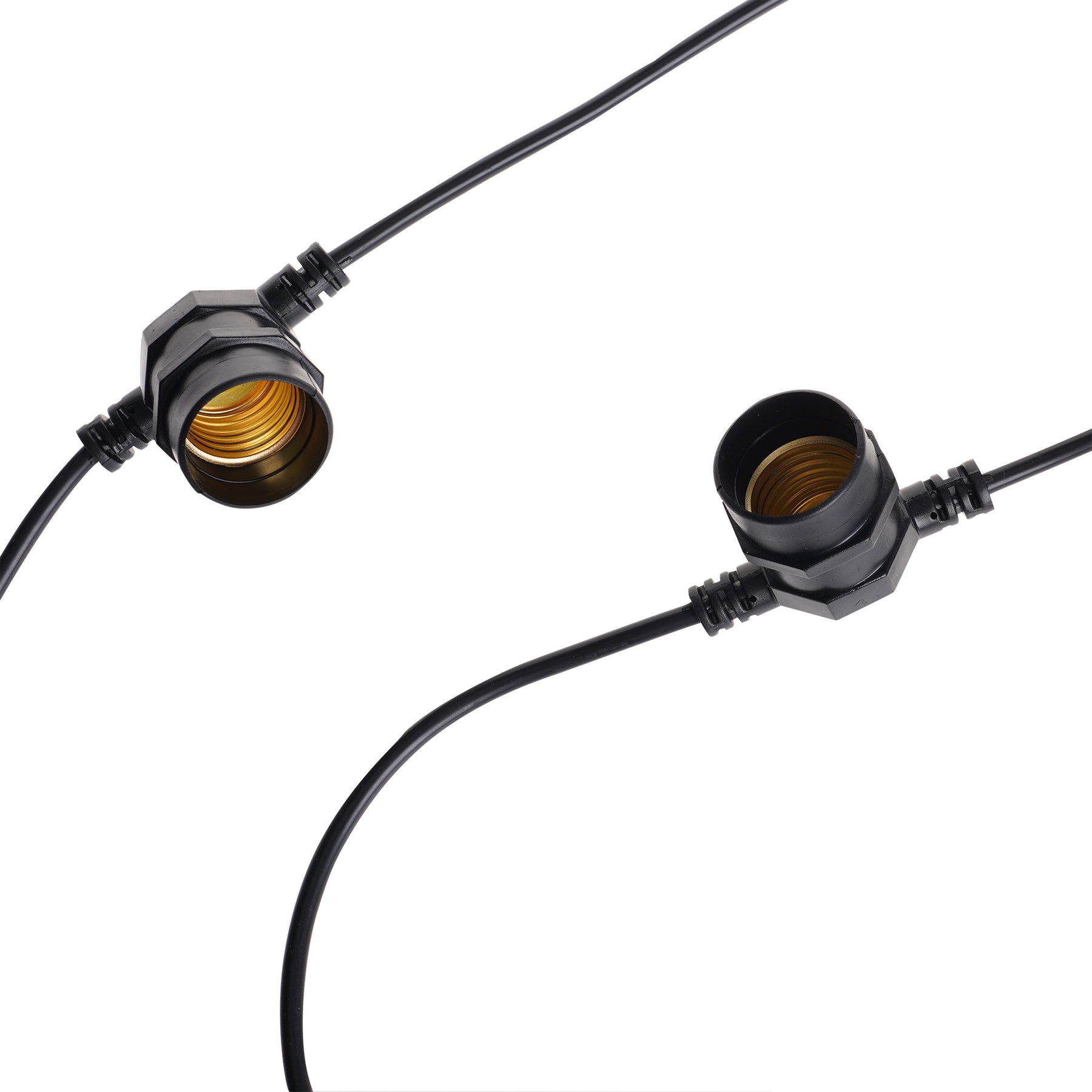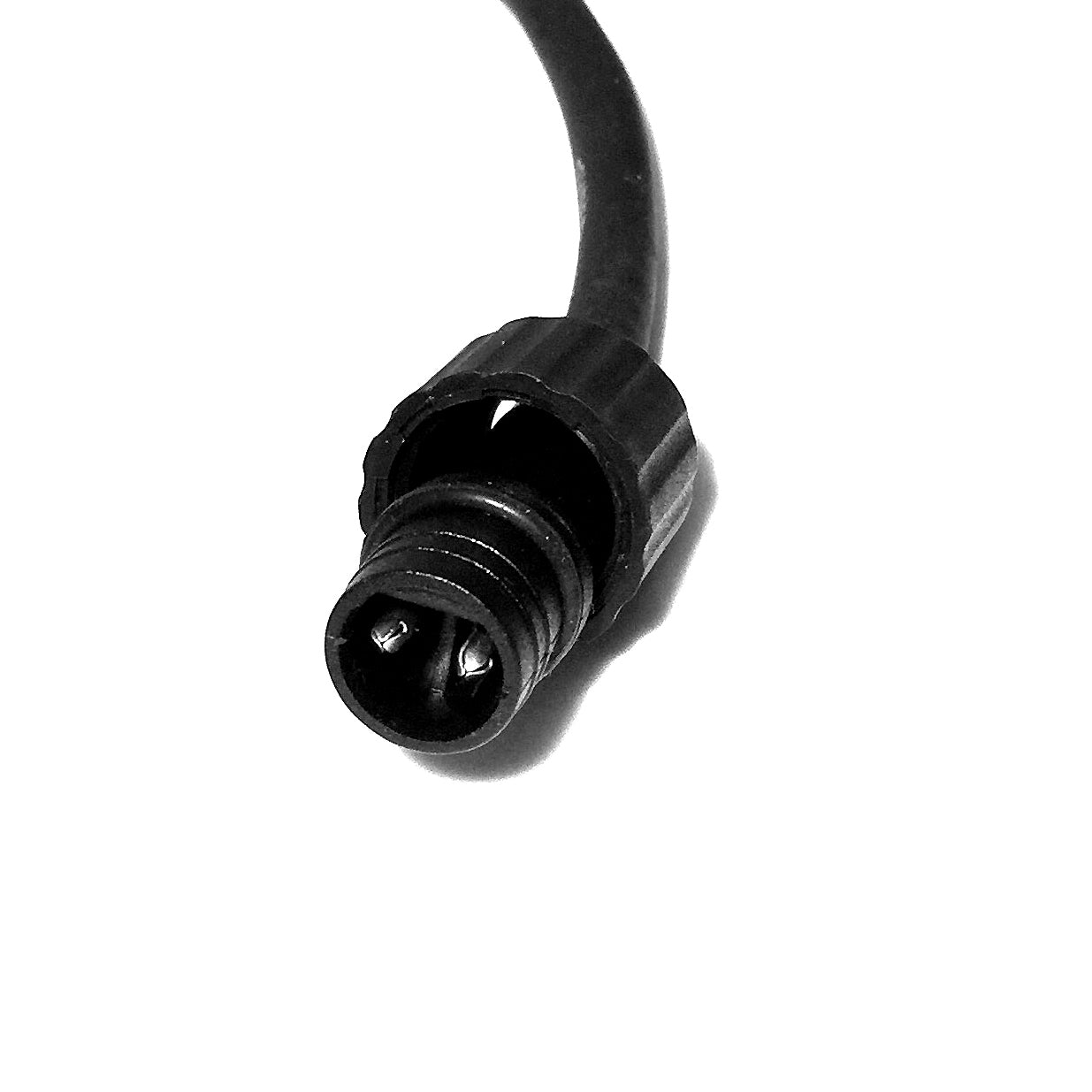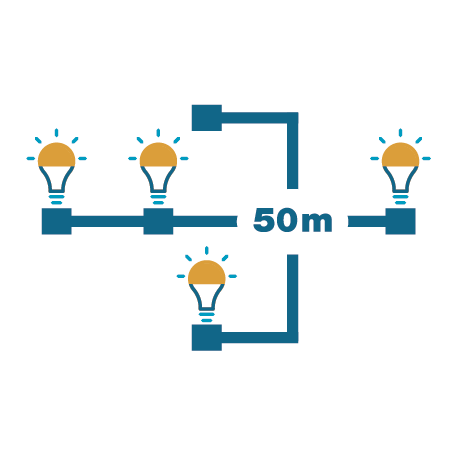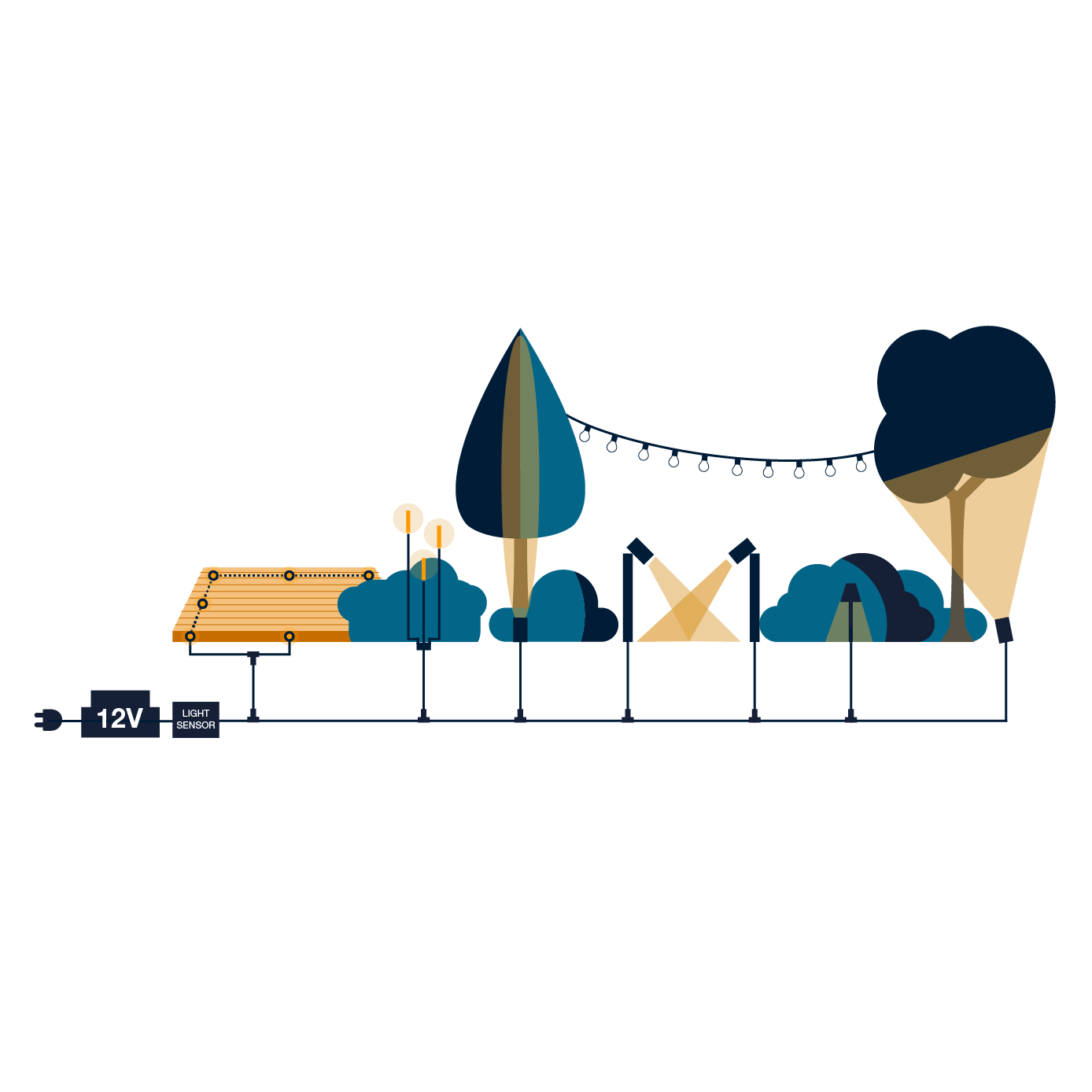 Cosy
The warm soft light of the party string Cosy sets the mood in your outdoor area. The string is 5m long, has 10 transparent non-breakable bulbs and hooks up to any of our cables and connectors.
The warm soft light of the party string Cosy sets the mood in your outdoor area. The string is 5m long, has 10 transparent non-breakable bulbs and hooks up to any of our cables and connectors.

If you want a longer string of lights, just add more Cosy, one after another. You can connect up to six Cosy for a total length of 30m.
The bulbs are replaceable and fully dimmable with our Dimmer (art 5094). They are made in transparent non-breakable plastic for good durability in all types of weather.

LightsOn Garden Plug & Play
A flexible 12-volt lighting system for your garden. Easy to install and easy to extend (max 50m) to reach all parts of your garden. Designed in Sweden for the tough Nordic climate, all components are made of durable and weather proof materials, guaranteeing a long maintenance free life.
Don't forget the transformer - Choose a transformer that matches the total wattage of all your lamps. For optimal life we recommend that you load your transformer with no more than 85% of the max capacity.
Keep it simple - Add a photocell that automatically turns the lights on in the evening.
Do you prefer a light that is a bit softer? Cosy can be dimmed using the product Dimmer (art 5094).
Specifications:
• 12 volt AC
• 0,3 watt LED (replacable 12V E27 lightsource)
• 10 x 30 lumen
• IP44
• 360° beam angle
• Warm white light (2200°K)
• Black PVC-cable,
• Plastic bulb with E27 socket
• 5m long string light with 10 exchangeable light sources
• Max 6 strings in a row
• Dimmable with LightsOn dimmer
• Coloured Deco bulbs available as accessories (not included)
Not finding what you need?
Click the button to reach the media bank that contains documents for all LightsOn products
Inspiration
DIY - Skapa en mysig ljusslinga
Här använder vi Cosy och loppisfynd för att skapa en mysig ljusslinga.
Vi har varit ute och jagat små lampskärmar för att kunna dekorera ljusslingan Cosy. Efter några rundor till loppisar fick vi tag på söta skärmar - till en kostnad av 100 kronor 😍
Det enda vi sedan behövde var en avbitartång och vips! fick vi en slinga som blev jättemysig på kvällen! Superenkelt!
Du kombinerar som du själv vill och använder vad du hittar på loppis och i gömmorna.
Här kan du följa steg för steg hur du får skärmarna att sitta perfekt, plus en video där vi också kopplat på en dimmer för att kunna reglera ljusstyrkan (fungerar även som en on/off-knapp för att tända och släcka slingan).
Klipp av metallringen som håller ihop metalltrådarna.
2. Så ska det se ut när ringen är av.
3. Sära på metalltrådarna och skapa en ny typ av fästanordning för ljuskällan.
4. Så ska det se ut för att det ska fungera bäst. Se gärna filmen.
Sätt fast skärmarna på Cosy
Det här DIY-projektet blir bara enklare. Nu ska skärmarna monteras på själva ljusslingan. Följ stegen nedan och titta gärna på videon vi har gjort.
5. Ta fram Cosy-slingan.
6. Skruva av ljuskällan från sockeln.
7. Sätt ljuskällan i skärmens hållare.
8. Håll uttaget mot skärmen och se till att ljuskälla och sockel möts. Skruva i ljuskällan.
9. Tryck upp metallen så att det klickar till. Då sitter skärmen bättre.
10. Tada! En skärm på plats. Upprepa tills du har gjort hela slingan! 
DIY VIDEO
I videon ser du steg för steg hur du fixar till skärmarna och fäster dem på själva slingan, samt hur du kopplar på en dimmer. Vi visar hur du enkelt dimrar och slår av/på ljuset med hjälp av dimmern. 
I mitten av videon ser du också hur vi klickar på skärmen lite bättre över sockeln. Då sitter skärmen perfekt!
Slutresultatet blev över förväntan
Ljuset är mjukt och fint. Skärmarna passar som en smäck!💥 Dessutom känns det fint att använda saker som annars kanske inte skulle komma till nytta. De har nu fått nytt liv och kommer att skapa stämning i många år framöver!
Tips! Om du ska ha skärmarna utomhus så kan det vara bra att använda impregneringsmedel för att förlänga hållbarheten. Vi hittade ett som dessutom var miljövänligt. När vi kikade på prisnivåer på icke miljövänliga så var de extra kronorna verkligen värt det. När vi nu gör testet så kan vi inte ge något betyg på denna impregnering men vi återkommer i höst och berättar hur det gick för skärmarna under sommaren 😊
Att fynda med gott samvete
Vi hittade de fina skärmarna på Lion Club i Vellinge och Erikshjälpen i Trelleborg. Riktiga guldgruvor för den som vill fynda och framför allt att hitta just lite äldre mindre lampskärmar. Dessutom är både Lions Club och Erikshjälpen hjälporganisationer vars syfte är att bidra till en bättre värld! 💗🌍
På Erikshjälpen i Trelleborg hittade vi två fina skärmar. Klicka på bilden för att hitta närmaste Erikshjälpen där du bor.
Lions Club finns på många ställen i Sverige och flera av dem har loppis. Enklast att hitta Lions Club loppisar är att söka på Facebook eller Instagram.
Produkter som använts i denna artikel
Cosy behöver en transformator och om du inte är helt nära ett eluttag så behöver du också en förlängningskabel. Vi rekommenderar även att du kopplar på en dimmer, då du kanske vill ha ett något kraftfullare ljus innan mörkret har lagt sig, för att senare på kvällen dimra ner för den där optimala mysfaktorn.
FLER DIY-projekt